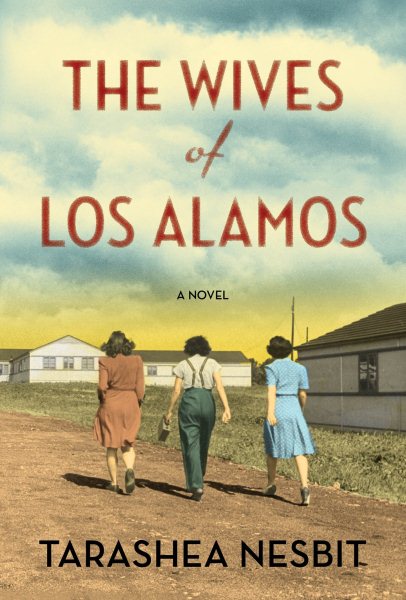 "We're moving to the desert," their physicist husbands told them. Explanations were thin on the ground, but still the young wives said goodbye to friends, offered vague reasons to parents they would not be permitted to see again for years, and they traveled--from cities and university towns, and from as far away as Europe--to the stark New Mexico outpost that was their new home. Some of them were pregnant and most had children in tow, and they would raise their young families in unfinished houses surrounded by barbed wire, where the water ran cold when it ran at all. Their clothes were all wrong, their heels were too high, and they were not prepared for the harsh turn into isolation and military secrecy that their lives had taken. Even less were they prepared for the horrendous truth of their husbands' mysterious "project" when it was a secret no longer.
The Wives of Los Alamos
is the mesmerizing fictional account of how the wives adapted, survived and thrived—or not—in a largely unknown episode of the second World War. Fans of Julie Otsuka's
The Buddha in the Attic
will enjoy the choral nature of TaraShea Nesbit's narrative. Delivered in the first person plural voice it is as much poetry as it is prose, and it speaks eloquently to the shared experience of women in a community born of hardship and fueled by determination.
--Helene